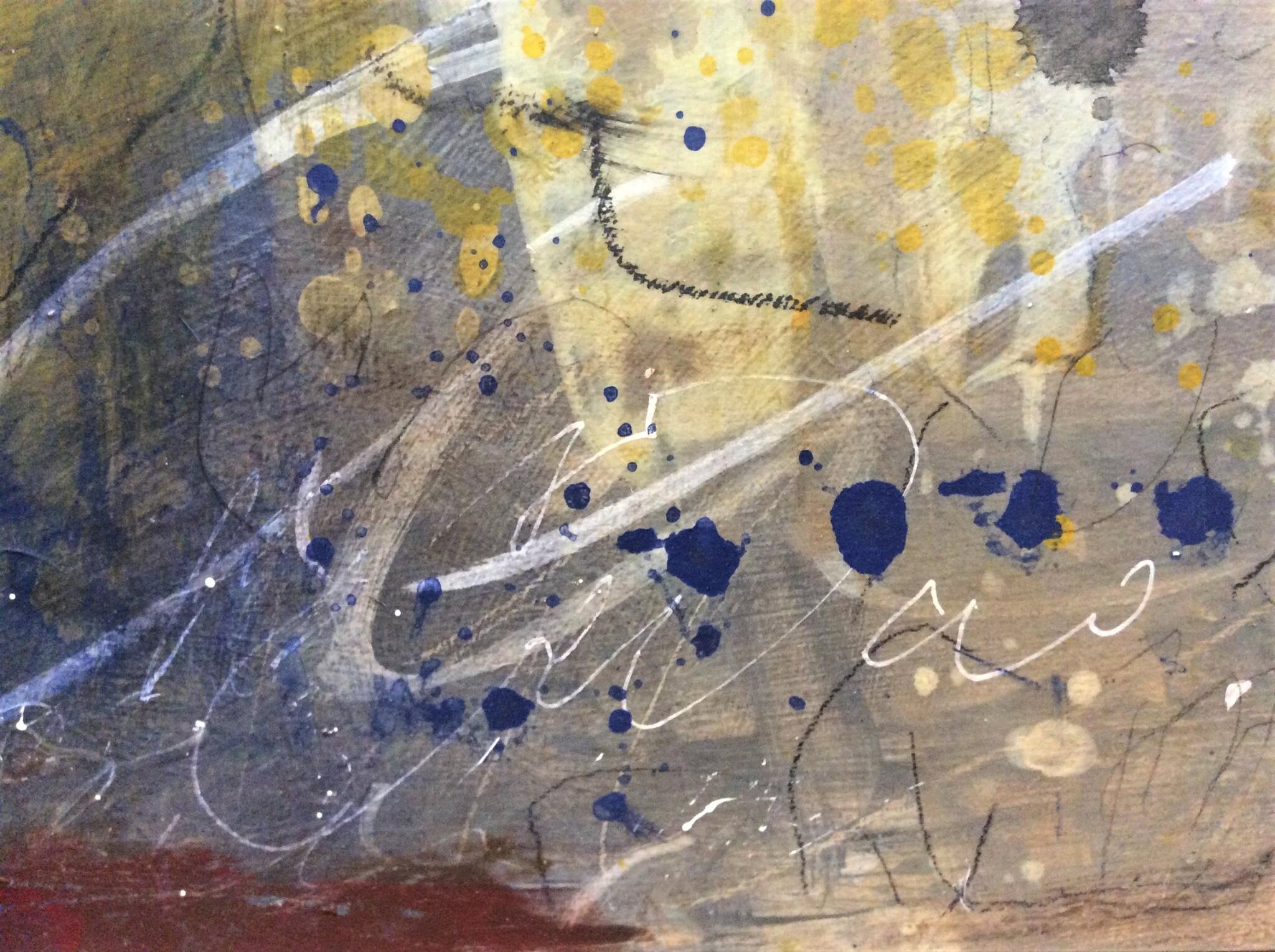 CREATING DYNAMIC PAINTINGS - PART 2
CREATING DYNAMIC PAINTINGS
TOOLS, TECHNIQUES AND
WAYS TO BUILD A PAINTING
Saturday, November 2, 10-4PM
Studio4404, Sebastopol, CA, (pacific time) via zoom
Suzanne Jacquot
This is the second of two exciting day-long workshops in which you will learn acrylic painting techniques that will make your paintings more exciting. For all levels but especially good for people who have had some painting experience. In this workshop we will explore:
Edges---wet and dry techniques that make for interest and contrast

Edges—-hard and soft edges, scumbling, blurring, and overlapping

Blending colors with tools

Practicing your marks

Veiling and obliteration to create layers, history and depth

Building a painting with marks and paints
Time to make your own paintings with one-on-one support
COST: $225

Materials list to bring:
Tools: various scrapers, various shapers, trowel, palette knives (large and small), various paintbrushes of your choice
Brayer
Sponge, artist tape, scissors
Tracing paper, palette paper, both 10" x 15"
Two, 24" x 30" Canvases and 4 sheets of 22" x 30" of heavy weight mixed media paper such as Canson, or BFK Reeves
Paints of your choice
Rag, paint clothes
9" x 12" or 11" x 14" Multimedia Workbook
Drawing tools of your choice such as charcoal, graphite, pastels, paint sticks, Stabillo Woody's, etc.

Eraser, fixative

Materials Fee: $25, cash or check, due at beginning of class
Studio basics will be provided

Water buckets, paper towels, warm-up paper, push pins, misc tools
REFUND AND CANCELLATION POLICY
Full refund less $75 if requested 60 days prior to start of course. Half refund less $75 if requested 31 days prior to start of course. No refund if canceled within 30 days of start date of course. To request a refund, please email Suzanne at ljsjacquot@gmail.com.
All moneys forfeited go into a fund for Studio4404 maintenance and student scholarships.